Draining seven acres of roof through a 1500mm PreCast Concrete pipe into the Conn's Water river estuary, this 1840mm Tideflex TF-1 check valve has been in service since 2010.
Project details
Client: Bombardier Aerospace, Belfast
Design Details: Max back pressure 2.9m; Line pressure 1.7m; Pipe O.D. 1790mm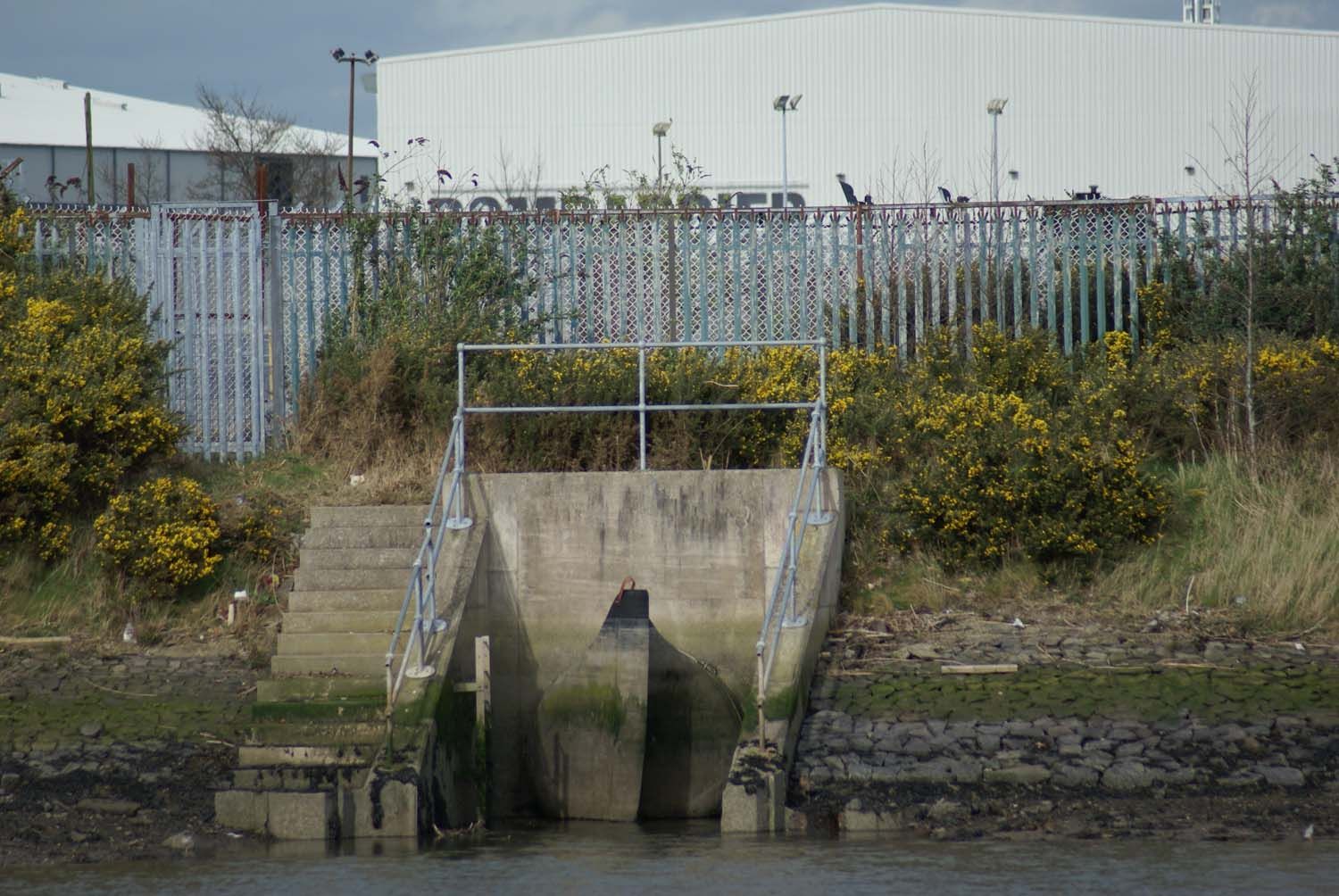 Bombardier is the largest manufacturing company in Northern Ireland and one of the key aerospace companies in the UK. The design of their new manufacturing plant in Belfast required that at least half of their 600,000 sq. ft. (55,742 m2) facility roof runoff would be draining into the Conn's River estuary. 
Due to the tidal nature of the outfall, the 1500mm concrete pipe needed a non-return valve to prevent backflow into the system.
Concerns about blockages, due to debris and siltation, affecting the drainage system were raised and MeasurIT were approached to provide a solution. We suggested our Tideflex TF-1 duckbill valve as the ideal product to ensure long-term, maintenance-free service in an environment subject to currents, siltation and debris with difficult access.
We are not surprised that this non-return valve has been in trouble-free operation since 2010. Contact us if you're interested in saving on maintenance costs on your next drainage project.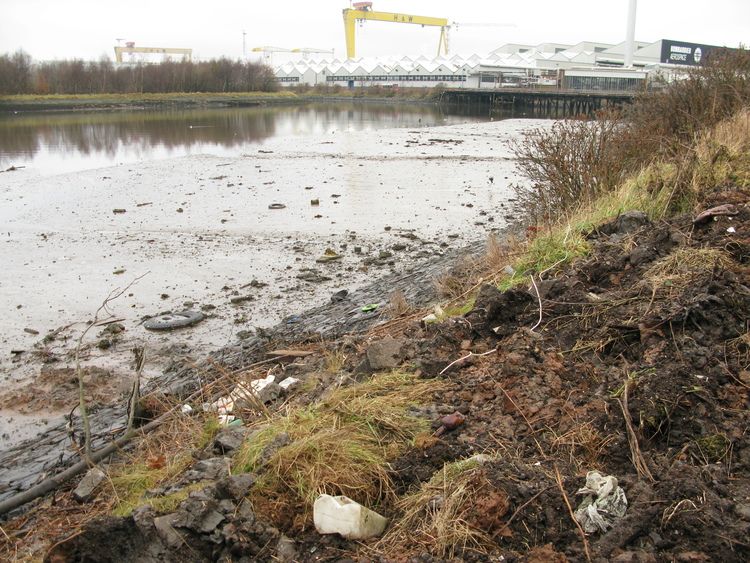 Looking from 1840mm Tideflex TF-1 valve towards Harland & Wolff cranes Samson and Goliath.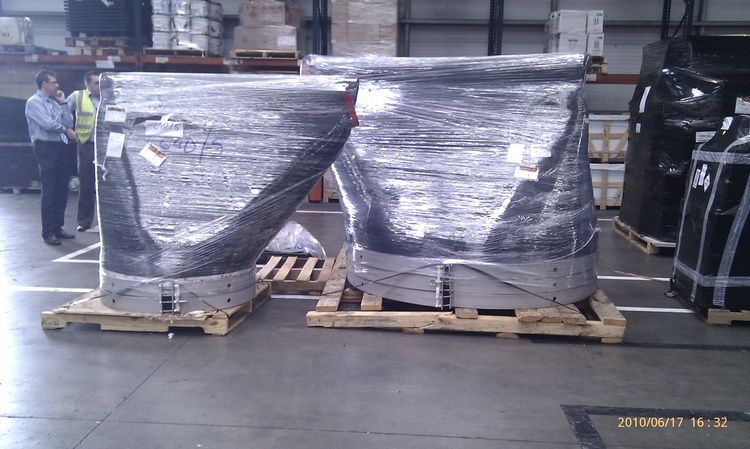 1840mm and 940mm Tideflex TF-1 duckbill valves in warehouse.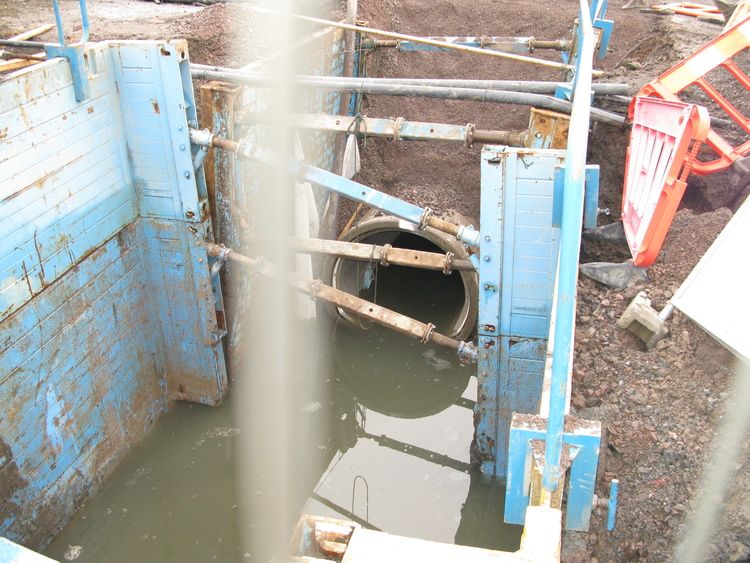 1500mm PCC pipe being laid.