Pinch Valve Replacement Sleeves
RED VALVE

Red Valve is the world's largest manufacturer and supplier of pinch valves and has become the preferred supplier for municipalities and industrial plants worldwide. Red Valve's advanced elastomer technology is engineered into all their valves.
Market Leader in Pinch Valve Sleeves
Red Valve Elastomer Sleeves are Unmatched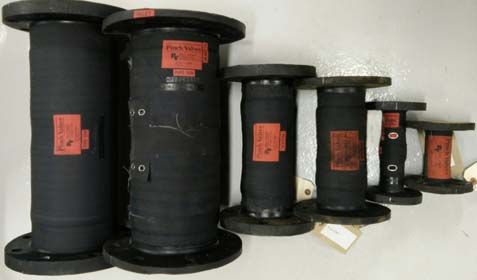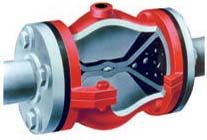 Red Valve pinch valves are the market leader because the abrasion resistance of their elastomer sleeves are unmatched by other conventional metal valves.
The elastomer sleeve is at the heart of every pinch valve with its integrated provision of the valve lining, flange gaskets, and seating surface, and therefore it is critical to match the sleeve with the service conditions.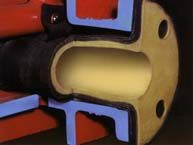 Red Valve have lead the way with their bias-ply, fabric-reinforced rubber pinch valve sleeves and are ideal for slurry and solids handling where an unobstructed flow path is essential.

Since the pinch valve sleeve is the only wetted part of the valve, there is no need for expensive metal alloys to be used in the body of the valve. And since the sleeve is the only wetted part, it is also the only replacement part. Find out more here.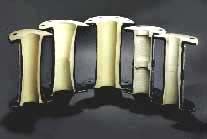 MeasurIT stock a wide range of pinch valve sleeves, suitable not only for Red Valve pinch valves but also interchangeable for use with many other makes of pinch valves. We advise you to purchase a spare valve sleeve along with a new valve to ensure there is no production delay.
Contact us today to order your replacement sleeves and keep your processes running smoothly and on time. We deliver worldwide at a competitive price.