Related Products
RED VALVE
Red Valve is the world's largest manufacturer and supplier of pinch valves and has become the preferred supplier for municipalities and industrial plants worldwide. Red Valve's advanced elastomer technology is engineered into all their valves.
Products to Address Your Pipeline Needs
Complement Your RV Valves
The Red Valve advanced elastomer technology is engineered into the Red Valve related products too.
Contact us today to order the products suited to your process needs. We deliver worldwide at a competitive price.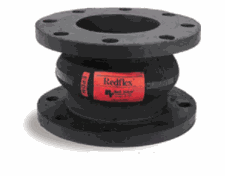 Redflex® Rubber Expansion Joints
J1 Flanged Expansion Joints are designed to alleviate piping stress, compensate for movement, reduce noise and isolate vibration.
J1 Expansion Joints are available with a single arch, double arches, or triple arches to meet the face-to-face and movement requirements of the installation.
Special multiple arch designs, filled arches and wide arches are also available.
The Redflex® product line also includes rubber fittings, rubber elbows, vibration pipe, ducting expansion joints, reducing expansion joints and rubber pipe to accommodate radius turns. The Red Valve Company also custom builds many unique rubber products, such as headers with multiple pipe connections.
Find out more here.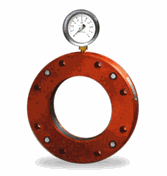 Pressure Sensors
Series 40 Flanged Pressure Sensors are the industry standard for protecting instrumentation and pressure measurement of slurry and corrosive fluids.
All sensors are isolated and protected from the process, assuring positive and accurate readings. The full-faced, through-bolted Series 40 installs directly in-line.
Series 42 Threaded Pressure Sensor and Series 742 Diaphragm Seal isolate and provide accurate instrument reading of gauges, transmitters, and pressure switches, making them ideal for use in chemical or slurry service.
They can be mounted in any flow direction, and have threaded ends manufactured to standard NPT pipetap dimensions for smaller pipelines.
Find out more here.