SL-RAT™
Sewer Line - Rapid Assessment Tool
Groundbreaking rapid and robust acoustic inspection tool for drainage system assessment. Essential help to prioritise your maintenance resources.
Key Benefits
Pre-maintenance inspection - Perform low-cost assessments

Focus cleaning effort - Reduce cleaning by over 50%

No manhole access required - Health & safety risks reduced

Post-cleaning - Quality assurance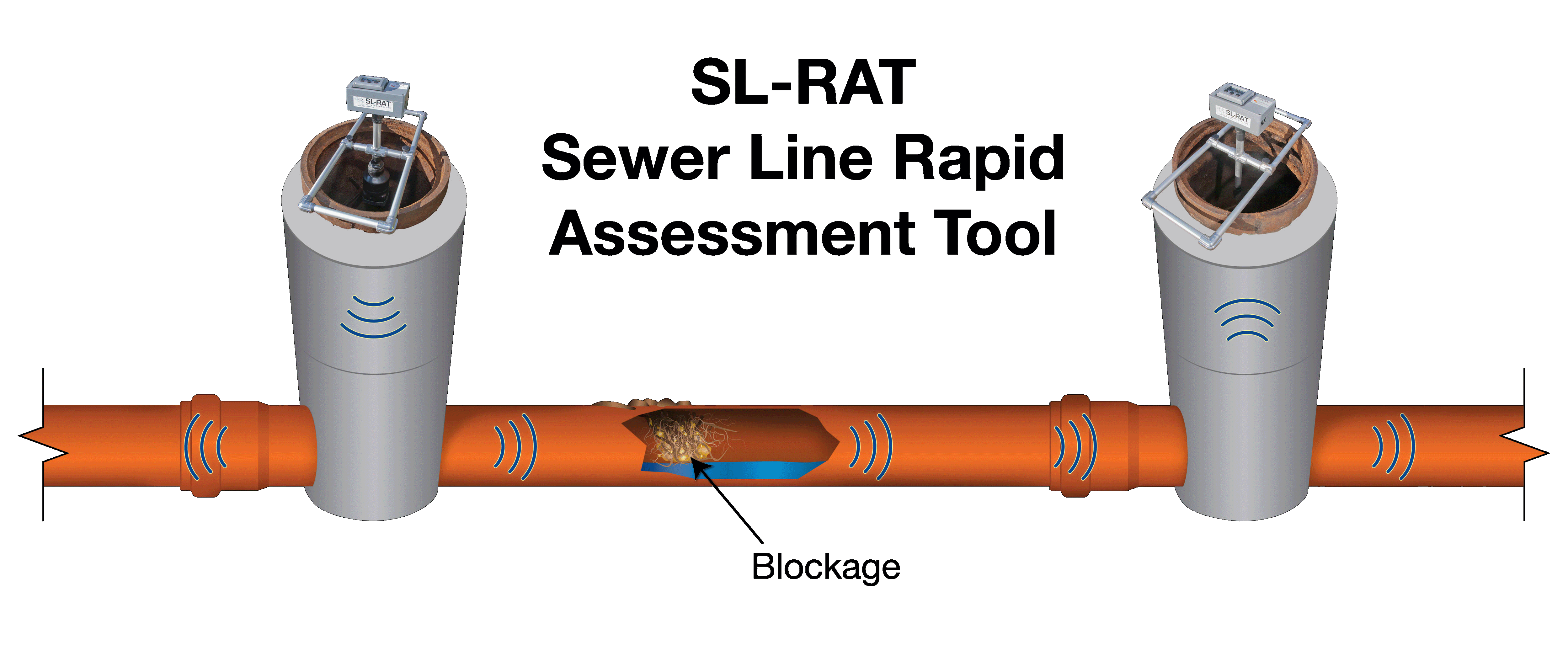 Acoustic Sensing Technology
The SL-RAT™ is a highly portable onsite assessment tool that provides sewer line blockage assessment in less than 3 minutes, with no confined space entry required. Testing can be done within the 15 minute traffic stop time. The instant 0-10 scale readout allows optimal deployment of camera/CCTV survey and cleaning resources. It is a simple and robust pre-survey tool that only requires a two-man team.
The SL-RAT™ is composed of two components – the Transmitter (or TX unit) and the Receiver (or RX unit). Each SL-RAT™ device is sold or leased as a uniquely configured "pair" – with the TX providing the active acoustic transmission through the pipe (think of the TX as "shouting" down the pipe) and the RX providing the microphone and signal processing capabilities to listen and interpret the received acoustic signal (think of the RX as the brain "listening" for the blockage and processing the blockage assessment result).
Additionally, each SL-RAT™ component is equipped with GPS and the ability to communicate between the TX and RX via RF – thus providing your organisation with world class data labelling, data registration and test validation capabilities.
Contact us today to find out more. You can also arrange a CPD here and organise a demo with your crew.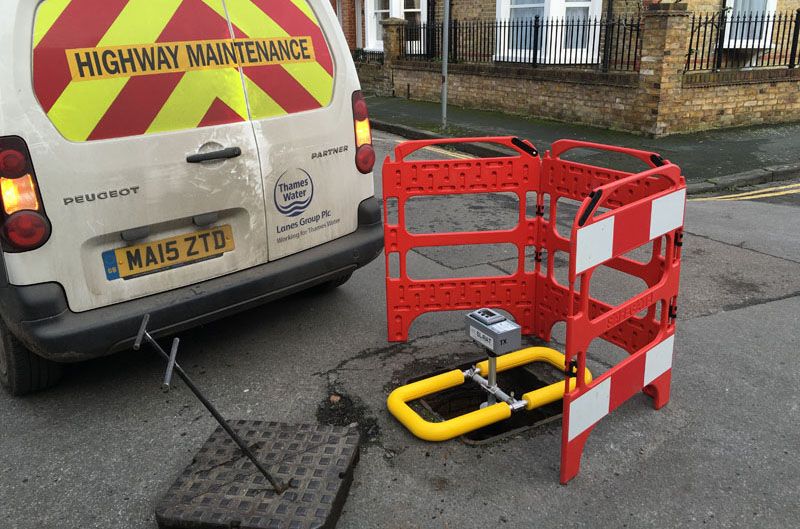 SL-RAT™
The Sewer Line - Rapid Assessment Tool allows you to quickly and easily determine where to send a CCTV camera survey or cleaning crew in order to prioritise resource allocation. Overall blockage assessments are provided segment by segment in an operator's system up to 10X faster than CCTV, for less than 1/10th the cost per foot, and without the need for pre-cleaning or contact with the waste flow.
The results are available to the user at the time of testing. Additional data such as time stamp, user ID, and GPS location are stored in an encrypted format on the device that can be uploaded for archiving and further analysis to our cloud based Sewer Line Data Organizer (SL-DOG™) via USB connection to a PC.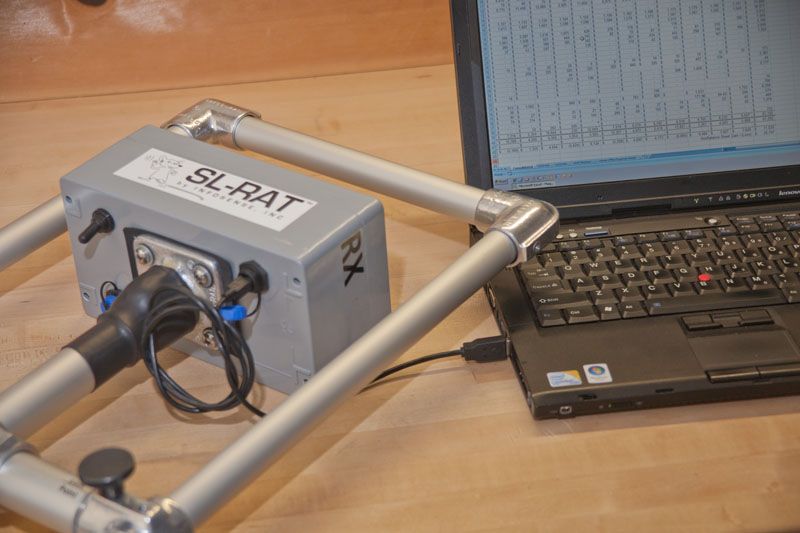 SL-DOG™
The Sewer Line Data Organizer software-as-a-service (SaaS) application uploads your SL-RAT™ blockage assessment data to a secure online environment from any properly configured web-enabled computer. Once uploaded to the SL-DOG™, your field operations data is at your command for making properly informed decisions.
The data is available for online download – in customizable views – to a user-base that is defined by your organization's requirements. Data can be output in a Windows compatible format or in a custom format that can be integrated with your existing Quality Control, Asset Management and GIS systems, among others.
There are also numerous documents available for
download
on our site which provide more detailed information.
If you are interested in receiving our newsletter, please
subscribe here
.