Tideflex Aeration and Mixing Systems
Don't Let Your System Stagnate
Providing optimal oxygen transfer and mixing characteristics with reliable backflow prevention.
(Original photo credit: Sean Duffy)
Custom Engineered for Innovative Mixing Solutions
The key to the Tideflex Mixing Systems is the Tideflex Check Valve. Developed in the 1980s from a United States EPA grant, the check valve was created to solve backflow problems in outfall pipes. Tideflex Engineers further expanded the use of the Tideflex Check Valve by developing it into a Variable Orifice Inlet Nozzle that provides superior mixing characteristics when compared to a fixed-diameter pipe.
Tideflex combines years of experience with superior products to provide the most cost-effective and efficient systems for industrial and municipal applications.
Download our brochures or contact us today for more information. If you are interested in receiving our newsletter, please subscribe here. You can also arrange an office CPD here.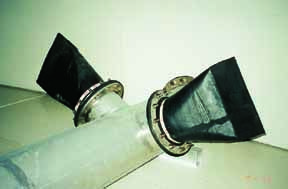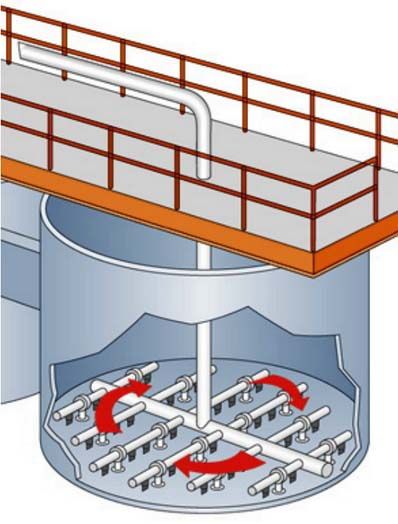 Wastewater Aeration & Mixing
Key Features:
Integral Tideflex Check Valve prevents backflow and clogging

Proven long-term, maintenance-free service life

Standard schedule pipe and fittings ease installation and lower capital costs

Complete engineering support for system design or retrofit
The Tideflex Aeration & Mixing System has been designed to provide enhanced mixing and oxygen transfer through gas diffusion technology.
The two major categories for gas diffusion are:
high efficiency oxygen transferring fine bubble and

high mixing energy coarse bubble.
For anoxic mixing requirements the use of hydraulic recirculation systems utilizing high velocity discharge nozzles (jet aeration) are most effective.
We provide systems utilizing each of these methods on their own as well as systems where these methods are combined to achieve the best aspects of each method type.
Applications include lagoon and wastewater aeration and various aerator tanks. For more application scenarios please click here.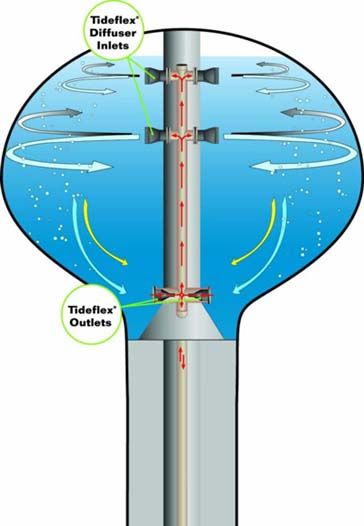 Potable Water Storage Mixing
Key Features:
Eliminates thermal stratification and short-circuiting

Enhances jet velocity which improves mixing

Separates inlet/outlet with one manifold pipe

Uses existing tank penetration

Completely passive - no external energy source required
The Tideflex Mixing System (TMS) addresses overall water quality problems within finished water storage reservoirs and water tanks by eliminating stagnation and stratification, thus improving water quality. By filling and draining from opposite sides of a water tank, the TMS ensures that all water is continually cycled. This eliminates the 'last in, first out' problems experienced by most reservoirs which use a common inlet/outlet point,
This has been shown to lower overall disinfectant residual demand, reduce the risk of nitrification and enable safe, reliable boosting of residual disinfectant.
Our mixing systems incorporate various designs of our acclaimed Tideflex rubber duckbill check valves and our Waterflex check valves.
For more indepth technical information and application scenarios please click here.