This stormwater outfall on a beach near Woodstown, Co. Waterford was proving very problematic with the existing flap valve solution unable to cope with the constant shifting of beach sand. MeasurIT proposed a solution which was installed in 2014 and is operating effectively. 
Project Details
Client: Waterford County Council
Design Details: 1No. DN600 and 2No. DN150 S35-1 Tideflex valves bolted to a S/S plate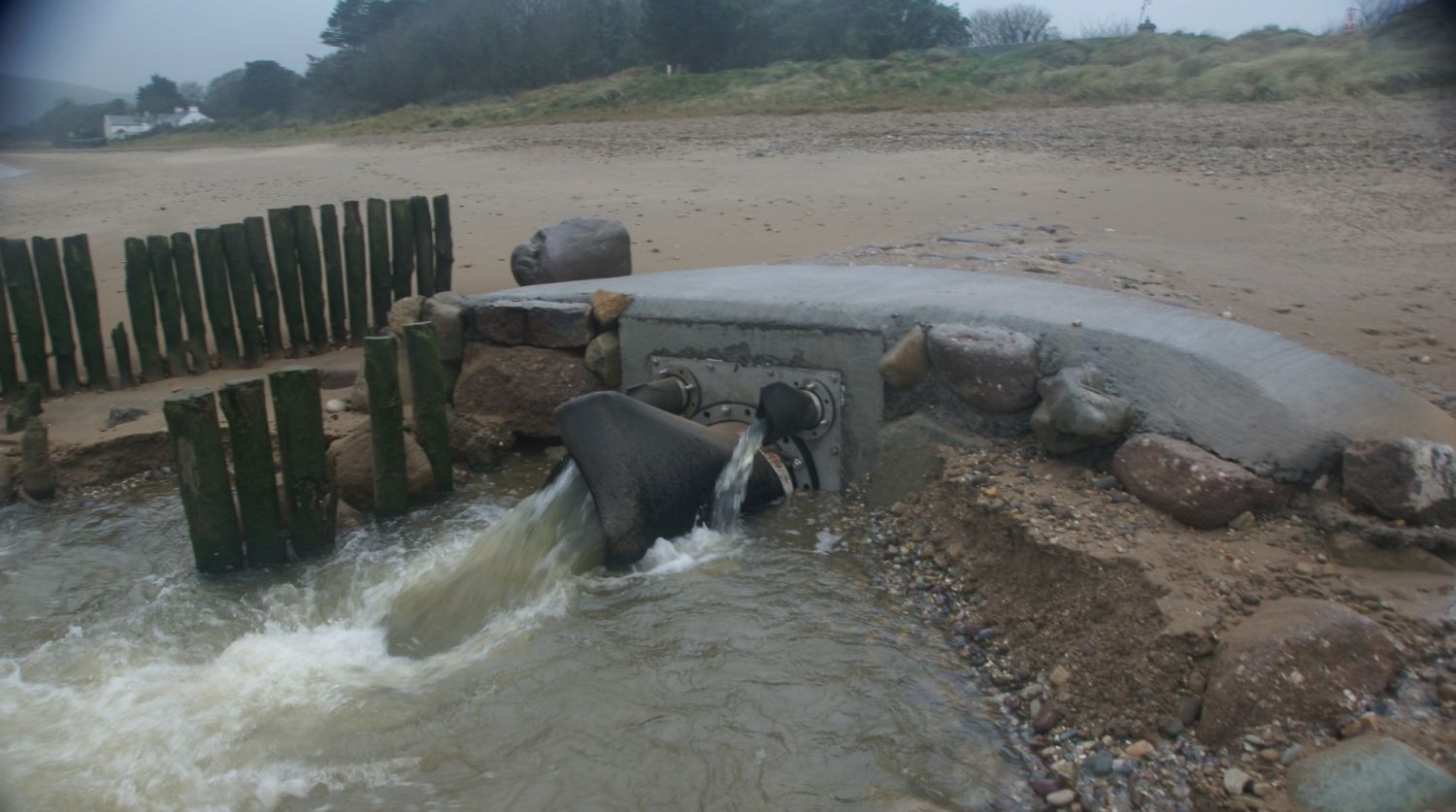 The existing stormwater box culvert outfall at Woodstown Strand was not functioning as intended - often being completely covered as the sea washes sand up on to the beach, or sometimes wedged open with sand or debris.
Unfortunately, both the historical metal round flap valve (the frame was still bolted to the headwall) and the current stainless steel rectangular flap valve were unable to cope with these conditions.
As is usual for metal flap valves in these conditions, they either became permanently wedged closed or open, or their hinges corroded and broke. Thus being completely ineffective in their design function.

The stormwater therefore could not drain out of the outfall and built up in the upstream system, causing flooding problems in the upstream catchment. 

 Outfall buried beneath beach sand to the top of the headwall.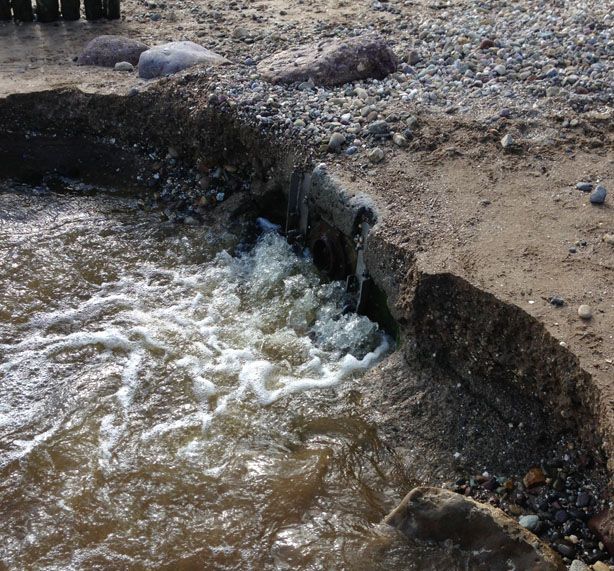 Flap valve excavated for inspection by a JCB.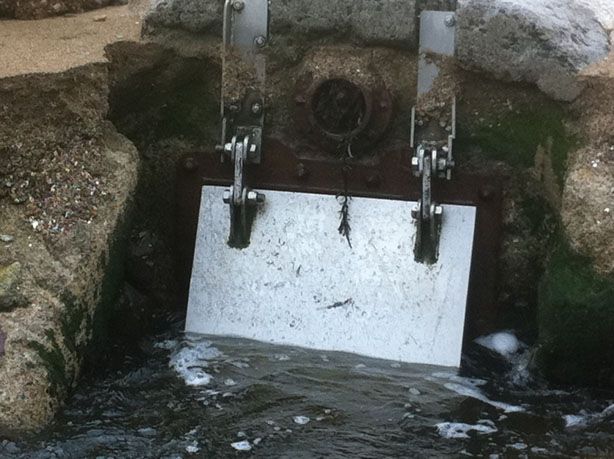 This arrangement was never going to be a practical long term solution.
MeasurIT proposed a more robust solution that we believe will function maintenance-free for decades to come.
Since the exit drain is a box culvert with internal dimensions 700x760mm we proposed a stainless steel mounting plate bolted to the headwall to cover the existing outfall ope, with 3No. S35-1 flanged flat-bottomed Tideflex duckbill valves (1 x DN600 and 2 x DN150) bolted to it to maximise the flow through the square outfall culvert.
Obviously the sand situation will not be a problem for the Tideflex duckbill valve, which has been proven over many years to be self-clearing of sand in similar situations.
MeasurIT have decades of experience providing solutions for difficult drainage outfall problems. Contact us today to discuss your specific application or even arrange a site inspection by one of our experienced team members.